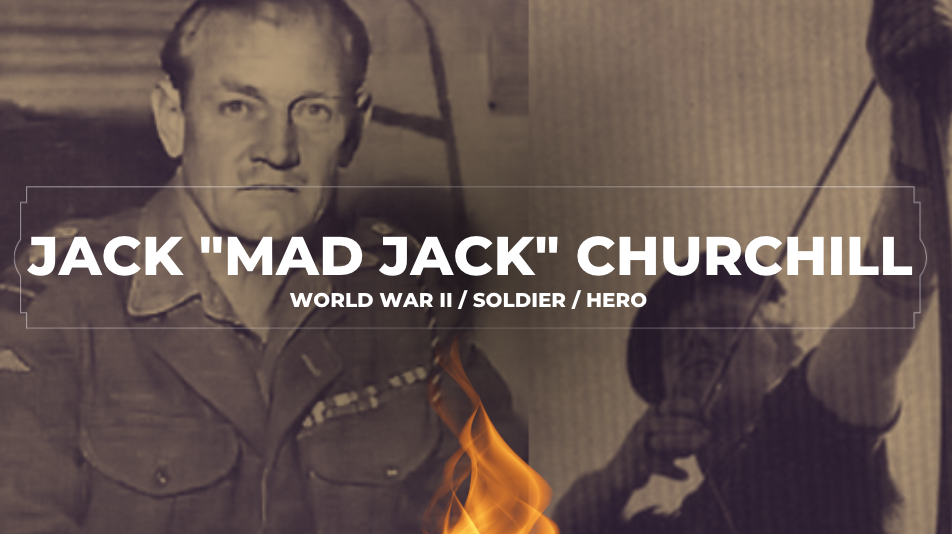 In the annals of history, one name stands out like a beacon of valor and audacity – John Malcolm Thorpe Fleming Churchill. A British Army officer whose indomitable spirit and unorthodox methods left an indelible mark on the landscape of World War II. Let's delve into the extraordinary life of this iconic figure, affectionately known as "Fighting Jack Churchill" or simply "Mad Jack."
A Unique Warrior
Born on September 16, 1906, Churchill defied convention from an early age. Throughout the harrowing years of World War II, he achieved legendary status, not just for his military prowess, but for his unconventional choice of weapons and his unparalleled courage.
The Arsenal of a Maverick
Armed with an astonishing array of weaponry, Churchill strode into battle with a longbow, a set of bagpipes, and a basket-hilted Scottish broadsword. This inconceivable combination was a testament to his unyielding spirit and his determination to stand out amidst the chaos of war.
Nicknamed "Mad Jack"
Churchill's fearless exploits on the battlefield earned him the moniker "Mad Jack," a title he wore with pride. His audaciousness knew no bounds, and his unorthodox tactics left both allies and enemies bewildered and amazed.
The Motto that Defined a Warrior
At the heart of Churchill's persona was his unwavering commitment to a motto that resonated with his very being: "Any officer who goes into action without his sword is improperly dressed." This proclamation encapsulated his belief in the significance of being fully prepared for the challenges that lay ahead.
The Unconventional Legacy
Churchill's legacy extends beyond the battlefield. His unapologetic individuality and his willingness to shatter norms serve as a beacon of inspiration to those who dare to defy the status quo. His legacy reminds us that true greatness often emerges from the willingness to embrace one's uniqueness.
The Workout
4x Rounds of Cindy⁠
8x 2xDumbbell Clean & Jerks⁠(50#/35#)
4x Tire Flips
16x SledgeHammer Strikes on Tire
⁠
3x Rounds of Cindy⁠
8x 2xDumbbell Clean & Jerk (50#/35#)
4x Tire Flips
16x SledgeHammer Strikes on Tire
⁠
2x Rounds of Cindy⁠
8x 2xDumbbell Clean & Jerk⁠(50#/35#)
4x Tire Flips
16x SledgeHammer Strikes on Tire
⁠
1x Round of Cindy⁠
8x 2xDumbbell Clean & Jerk⁠(50#/35#)
4x Tire Flips
16x SledgeHammer Strikes on Tire
"Cindy" is:
5x Pull-ups
10x Push-ups
15x Air Squats