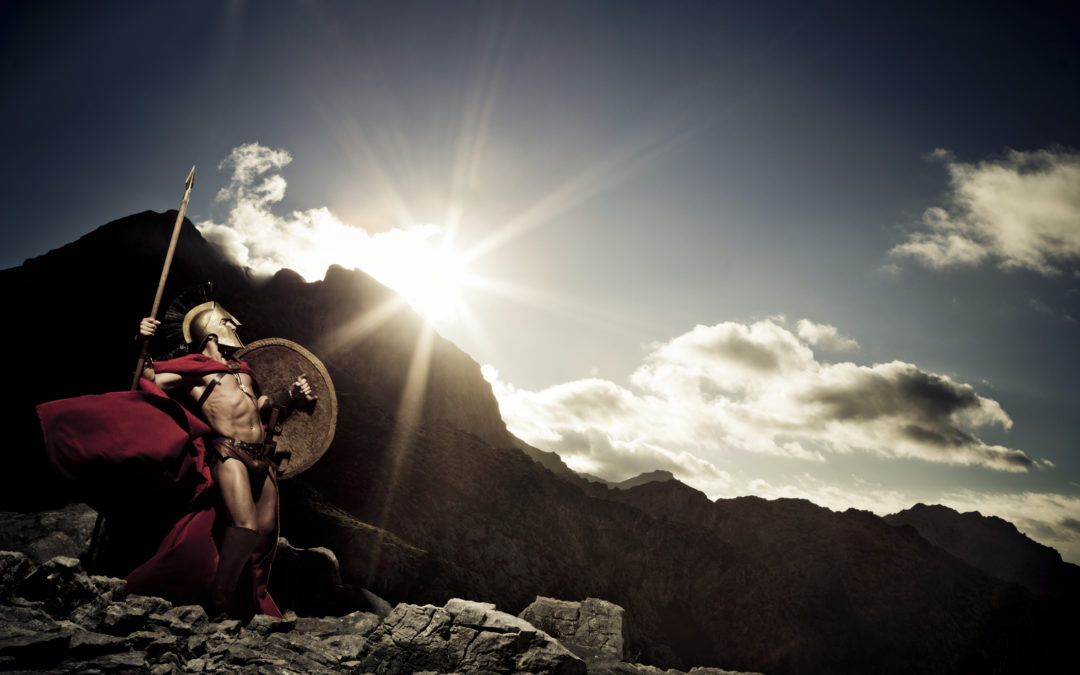 Chances are, you've probably never heard of Agis III. Even though he had one of the coolest last stands in the history of the recorded world, Agis III is still widely forgotten by history, probably because he was defeated by another badass humbly known as Alexander the Great and because of that kickass movie 300.
Even though he was eventually defeated, Agis III ruled Sparta for nine years, after the death of his father. He tried as hard as he could to fight against the incoming menace that was Alexander the Great of Macedonia, but wound up (like everyone else Alexander fought) on the losing end. He fell in battle after being wounded several times to the front of his body, then picked himself back up (bleeding heavily) and held the pass by himself to give his men time to escape. People were so afraid to come at him, this god of death on the battlefield, that he had to be killed by a thrown javelin instead of a sword.
'AGIS III' WORKOUT
Chipper Style Workout, Complete For Time:
50 Box Jumps (24/20 in)
50 Pull-Ups
50 Kettlebell Swings (1/.75 pood)
50 Walking Lunge Steps
50 Toes-to-bar
50 Push Presses (45/35 lb)
50 V-ups
50 Push-ups
50 Burpees
50 Double-Unders
*Perform all 500 repetitions in the above order. Perform all 50 box jumps, for example, before you move onto the 50 jumping pull-ups.

**Score is the time it takes you to complete all the reps.